Jeep Wrangler Accessories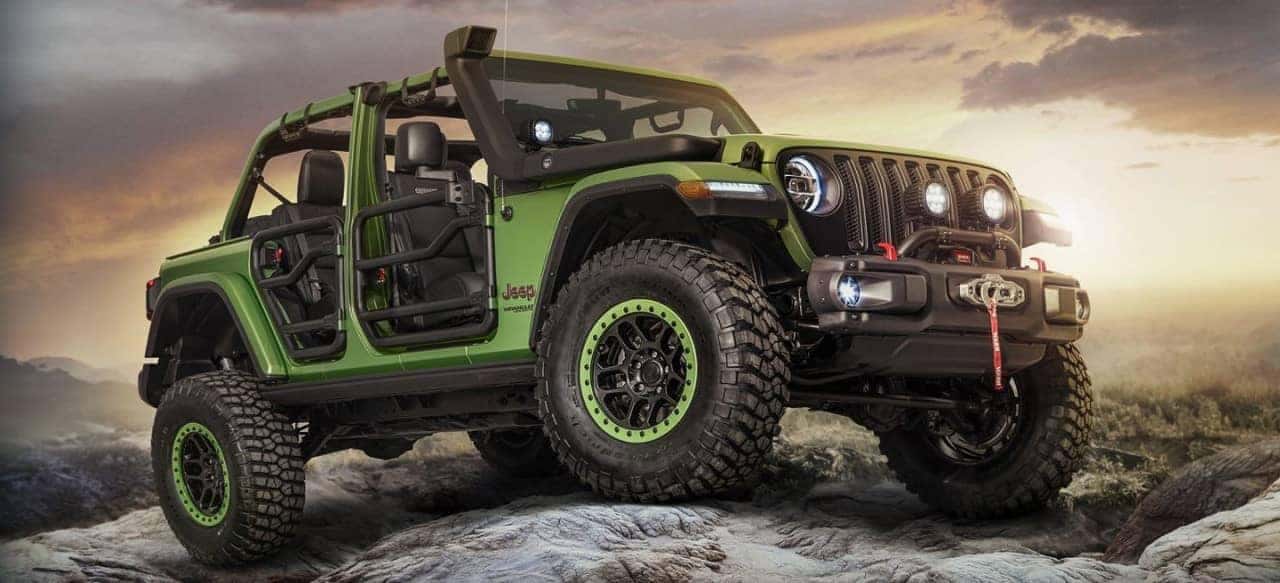 The best part of owning a Jeep Wrangler, next to driving it, is customizing it to make it truly your own. The Cecil Atkission Motors Uvalde Parts Department is here to help you bring out the best in your Jeep with our list of top Jeep Wrangler accessories.
Exterior Accessories
Lift Kits: Lift kits have been developed by Jeep engineers and off-road enthusiasts and provide increased ground clearance, increased articulation, and increased tire-to-ground contact for the four-door Jeep Wrangler.
Driving Light Bracket Kit: Move your driving lamps to the top of the Compass or the front bumper of the Patriot with bracket kit. The A-Pillar Mounting Bracket also allows for the mounting of a snorkel to the body.
Body Mount: Mirror Relocation Brackets, constructed of black-powder steel for durability, allow you to move factory mirrors off the doors and on to the body of the vehicle. If you have power mirrors this will cause them to lose the power adjustment ability.
Tail Guards: Protect your lights in style with guardsavailable in Black Aluminum, Silver Aluminum, or ABS Plastic in chrome or black finishes.
Cab Cover: The high-quality weather-resistant nylon cap comes in black and silver will fit snugly over the Jeep Wrangler soft, hard top, or frame.
Tubular Side Step: Combining style and function these Side Steps are Black Aluminum and offer molded steps for traction.
LED Headlamp Kit: Gain greater visibility and cut down on glare from other cars on Del Rio streets with the installation of these LED Headlamps.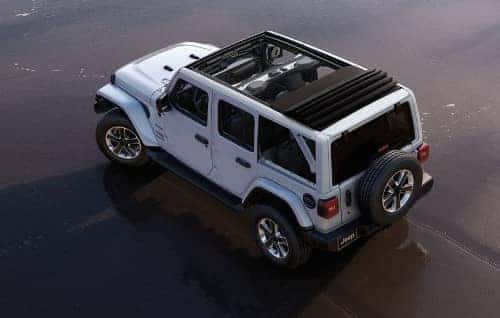 Interior Accessories
All-Weather Floor Mats: The high wall, bucket-style design, and deep ribs of these All-Weather Floor Mats (also known as Slush Mats) will trap anythingthat comes their way. These Mopar® mats are molded in color and made to fit the four-door Jeep Wrangler, even the front drain holes.
Door Sill Guards: Available in brushed stainless steel, the Door Sill Guards protect the door's interior from scratches. Depending on your model, this kit comes with two or four doors and illuminated or non-illuminated logo.
Hauling Accessories
Rack and Carrier Adapters: Carry those special items with Adapter Kits for Mopar® carrier, which ease integration with Production racks to manage bikes without horizontal crossbars. Swing Gate Hinge Reinforcement also allows for the mounting of tires over 35 inches on the Swing Gate.
Tow Strap Kit: This kit attaches to the Jeep Cargo Management System and includes a tow strap and a pair of gloves.
Customize Your Jeep at Cecil Atkission Motors Uvalde
Speak to an associate in our parts department to learn more about your accessory options at Cecil Atkission Motors Uvalde. You also have the option to order parts and accessories online if you know what you want!
More About Jeep Wrangler Features
The best part of owning a Jeep Wrangler, next to driving it, is customizing it to make it truly your own. The Cecil Atkission Motors Uvalde Parts Department is here to help you bring out the best in your Jeep with our list of top Jeep Wrangler accessories. View Wrangler Inventory Contact Us Exterior Accessories Lift Kits: Lift…